Jack Phillips scores a major religious freedom victory in ongoing legal debate over LGBT accommodations.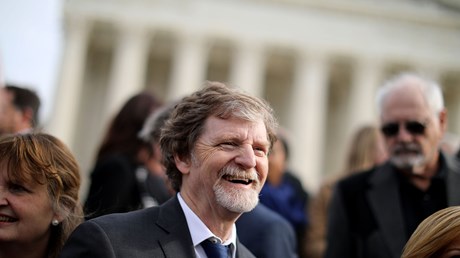 In the biggest religious liberty case of the year, the US Supreme Court sided 7–2 with a Christian cake decorator who declined to make a cake for a same-sex wedding.
The high court ruled that state penalties levied against Jack Phillips, the baker at the center of Masterpiece Cakeshop Ltd. v. Colorado Civil Rights Commission, violated his First Amendment rights.
Phillips, who had provided cakes for gay couples before, argued that baking a cake for a same-sex wedding would be an endorsement of the wedding and a violation of his religious beliefs
Justice Anthony Kennedy delivered the court's opinion, saying that similar cases may be adjudicated differently, but in Phillips' instance:
The Commission's hostility was inconsistent with the First Amendment's guarantee that our laws be applied in a manner that is neutral toward religion. Phillips was entitled to a neutral decisionmaker who would give full and fair consideration to his religious objection as he sought to assert it in all of the circumstances in which this case was presented, considered, and decided.
This report will be updated. CT's previous coverage of the case is linked in the timeline.
from Christianity Today Magazine https://ift.tt/2J5PZ3E
via IFTTT