Both officially and unofficially, leaders of America's largest Protestant denomination turn their attention to better responses to sexism and abuse.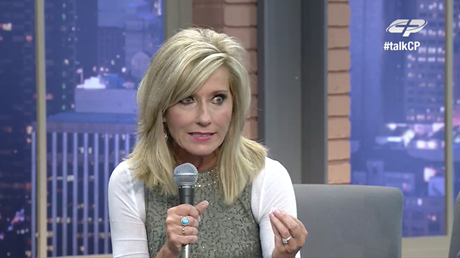 The Southern Baptist Convention (SBC) has a lot to talk about at its two-day annual meeting kicking off today in Dallas. This year, amid the standard business of elections, entity updates, worship sets, and messages, leaders of America's largest Protestant body have brought unprecedented attention to the women in its churches and its pastoral response to abuse.
2018 also marks the 100th anniversary of women attending the SBC annual meeting as messengers. At least two proposed resolutions up for consideration directly address the role of women in the complementarian denomination. But unofficially, the conversation is much bigger than that.
Many have awaited this national Southern Baptist gathering—the first since what some have deemed the #MeToo movement's entry into evangelicalism—as grounds to engage an issue its leaders can no longer downplay.
At the start of the year, Southern Baptists watched as a decades-old, unreported sexual assault at a Houston Baptist congregation led to the resignation of two pastors, including the perpetrator Andy Savage, who went from being infamously applauded by his congregation to apologizing for his past immorality in a matter of weeks.
Months later, Executive Committee president Frank Page vacated the SBC's top leadership role over an inappropriate relationship. And in recent weeks, longtime SBC figurehead Paige Patterson was forced out of his presidency at Southwestern Baptist Theological Seminary over his mishandling of abuse allegations after weeks of controversy over his past remarks toward women.
Like Southern Baptist Theological Seminary president Al Mohler, who wrote last month that "judgment has now come to the house of the Southern Baptist Convention," …
from Christianity Today Magazine https://ift.tt/2y4ieut
via IFTTT