Whether you are a business leader, a community leader, a pastor, or a parent who wants to lead your family well, there is a place for you in the partnership between The Global Leadership Summit and Wheaton College.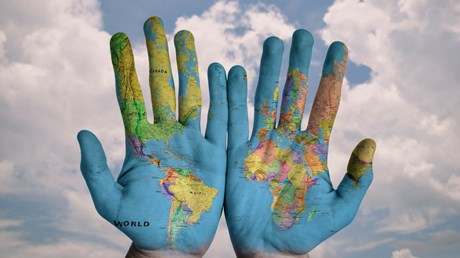 I truly believe that each of us, working together, can use our leadership influence to transform the people and communities around us.
That's why I'm excited that Wheaton College and Billy Graham Center are partnering with the Global Leadership Summit to help attendees deepen their summit experience and grow their influence by earning a Global Leadership Certificate.
Many organizations encourage their staff to demonstrate professional growth through continuing education. For all of you marketplace and ministry leaders who attend the summit (and for those of you that are thinking about attending!), this supplemental certificate can serve as evidence that you are continuing to sharpen your leadership skills.
The certificate course through WheatonX, Communication and Leadership, is designed to expose students to the dynamics of communication in relation to leadership in contemporary contexts. In particular, we will apply communication best practice to the leadership tasks of communicating vision, leading teams, and guiding change. Building on the GLS content, the course will help students deepen their summit experience. Check out the syllabus.
To receive the GLS Certificate, students must attend both days of the Global Leadership Summit on August 9-10, 2018, and the WheatonX portion of the course on August 11. For more details and registration: https://wheatonx.wheaton.edu/.
Along with gleaning insights from all the amazing GLS faulty, students will also learn from the world-class faculty I've asked to join me in teaching the certificate course on Saturday.
Nicholas Pearce, PhD
Clinical Associate Professor of Management & Organizations
Dr. Nicholas Pearce is as an award-winning professor at Northwestern University's …
from Christianity Today Magazine https://ift.tt/2taAKvt
via IFTTT