We long to see the power of the Holy Spirit energizing the Church.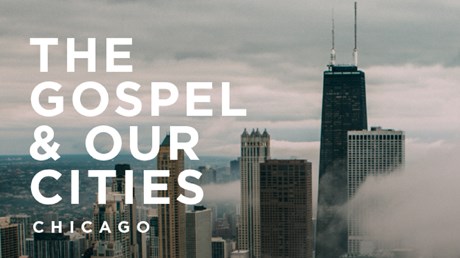 I am excited to be a part of a new event, making its debut in Chicago this October, The Gospel and Our Cities: Chicago 2018. This new conference will bring together thought leaders and practitioners on key topics around urban ministry: justice, mercy, faith and work, church planting, church renewal, and renewing Chicago. If you have a heart for the kingdom work happening in our cities today, you won't want to miss this event. I'll be presenting alongside several others and I hope you'll join us.
Executive Director Walter Wood was kind enough to answer a few questions about the heart behind the conference, and the hopes of the planning committee. I think you'll see the time is definitely right for an event like this.
Ed: First, tell us about the purpose of this conference.
Walter: Our vision is to accelerate and support gospel movements in cities throughout North America. By that we mean that we long to see the power of the Holy Spirit energizing the Church in repentance, faith, new obedience, dynamic prayer, church planting, works of justice and mercy, faith and work initiatives, and many people coming to Christ.
We are driven by a desire to see thousands of churches planted and revitalized through the good news of the gospel. We long to see our cities impacted and transformed. We hope this conference will contribute significantly to our vision.
Ed: So, why create another event? What do you hope to accomplish?
Walter: Our program will focus primarily on serving our cities, understanding the implications of the gospel for city ministry, and building gospel movements. We hope to inspire and encourage greater vision for reaching our cities. It's our hope that pastors, marketplace leaders, ministry leaders …
from Christianity Today Magazine https://ift.tt/2K0777l
via IFTTT