I'm learning how to rightly respect the opposite sex, not because I had a child but because of ongoing encounters with Christ.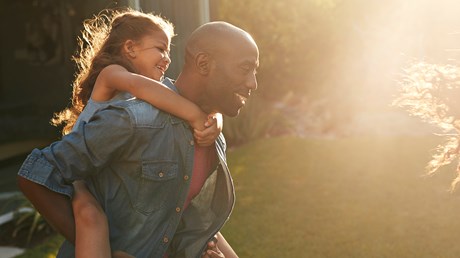 Last week Kanye West released his ninth album, titled Ye. Like most of his music, this album spans from the vulgar to the deeply touching and even delves into the spiritual realm. He makes fleeting acknowledgments of God and confesses that he doesn't know what happens when we die. Most notably, the album ends with a personal song called "Violent Crimes," which chronicles the change in his perception of women after he had a daughter.
"Father, forgive me, now I fear karma," he says. "Now I see women as something to nurture and not something to conquer."
Bad theology aside, West is drawing on a common trope: In order for men to fully understand what it means to honor and respect women, they must first have a female child. He articulates the fear that a man might treat his daughter as he once treated other women, and, faced with that prospect, decides all women deserve the same protection that he now wants to provide his daughter.
Other high-profile men—from Mitt Romney to Matt Damon—have used their daughters to demonstrate opposition to patriarchy and predatory behavior. And although commentators have taken issue with men exploiting their offspring to improve (or justify) their views on women, the problem goes much deeper. Here's why: If we're finally coming to grips with how men have treated women over the centuries, we need more than a sense of common humanity and respect. We need a robust conception of sin to show us our capacity for evil.
By way of empathy with West and other men, I understand why having a daughter is such a life-altering experience. I love my sons and daughters equally, but the experience of loving them is distinct. When my sons were born, I …
from Christianity Today Magazine https://ift.tt/2trvqUV
via IFTTT