We settle for less because there is a challenge that comes with seeking more.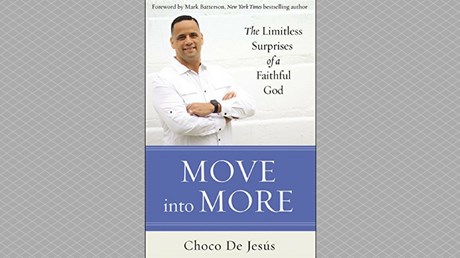 Ed: When you write about being marked by God for more, what kind of more are we talking about here?
Pastor Choco: The more that I'm talking about is not materialism. The more I'm talking about is what the Bible says in Corinthians that eyes have not seen, ear have not heard, and mind cannot conceive what God has in store for you. As a young man of 14 years old who had just come to Christ, it was prophesied over me that God was going to take me into larger places and I was going to be a leader of influence.
At every level of growth throughout the years, I saw new challenges. Years later, things came to fruition of what was prophesied over my life. The more that I'm talking about is that with God there are no limits. He has no ceiling for you regardless of how old you are. God has something more in your ministry, whether you are a pastor, a leader, or something else. He's got something more for you.
Ed: It seems that sometimes we settle for less. Why is it part of our nature to do that?
Pastor Choco: I think we settle for less because there is a challenge that comes with seeking more. When there's more that you want from the Lord, you've got to show up. You've got to be able to be present. So we settle for less, for a lesser land, when God has given us the promised land because we don't want to pay that sacrifice. We don't want to go the extra mile. We don't want to be able to get our hands dirty if you will. I think that's why, as a culture, we've just settled. We've become complacent of where we're at and God is saying, "I have so much more for you if you're just willing to walk another block." I think that's one of the reasons why we don't experience …
from Christianity Today Magazine https://ift.tt/2MMcE3t
via IFTTT