One of the central rights of the constitution is freedom of expression, particularly as it relates to religion.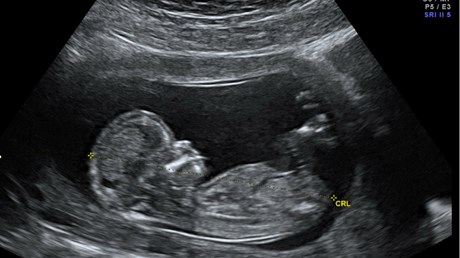 Today the Supreme Court ruled in favor of the National Institute of Family and Life Advocates (NIFLA) in a case likely to have significant impact in debates on abortion and free speech. The Court agreed with NIFLA that a California law requiring license pro-life pregnancy centers post information on where women can obtain low-cost abortion services violated the First Amendment rights of those operating the centers. Such a case seems so obvious it is almost surprising that this case had to go to the Supreme Court. Indeed, foreshadowing of today's ruling, the majority of the Justices expressed their skepticism of the law during oral arguments in March.
Christianity Today explained:
Pro-life clinics offering pregnant women alternatives to abortion won a major free speech victory today.

The Supreme Court ruled 5-4 to block a California law requiring pregnancy centers post referrals to state-funded abortion providers and birth control resources, forcing them to promote services that violate their beliefs.
So what makes this case so important? Why should Christians care about what pro-life pregnancy centers in California are or are not required to say? A little background might be helpful.
The Freedom to Dissent
Since 1993, NIFLA has supported pro-life centers and medical clinics across the United States. This ranges from education and training but they are most widely known for offering legal counsel and defending pro-life centers from becoming abortion referral agencies. These centers provide pregnany women with free or low-cost services while encouraging them to not have abortions.
The current conflict began in October 2015, when the state of California passed the Reproductive FACT Act. This law requires every crisis pregnancy …
from Christianity Today Magazine https://ift.tt/2N0xyf9
via IFTTT