The founder of the Lasting app aims to offer portable counseling support to married millennials—especially those with kids.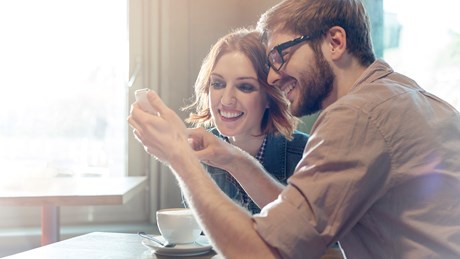 In the lives of married millennials, having kids changes everything, according to Lasting, a marriage health app that so far has over 125,000 respondents to its marital health survey. Couples without children tend to report being more satisfied with their marriages than couples with children. In response to statements like "My partner is a great listener," only 30 percent of people with kids agreed, while 45 percent of people without kids agreed.
The company's dataset may be the largest marriage survey sample size ever gathered. Most users are between the ages of 20 and 35 or in their first 15 years of marriage (80 percent of users were married after 2010). Regardless of their parenthood status, men and women overall reported significant differences: Nearly 67 percent of women disagreed with the statement "My partner is a good listener" while only 51 percent of men disagreed.
The data gathered, while interesting on its own, contributes to the app's function as a marriage counseling product. When users first log in, Lasting walks them through the 27-question marriage assessment survey. Based on the results, the app identifies a couple's weaknesses and then gives tailored recommendations derived from decades of scientific studies on marital health. There are 18 topics total (called "series" in the app) broken up into smaller sessions. Each session begins with a podcast or TED Talk–style lesson, and each series is filled with exercises to practice what you learned.
While its users aren't all Christians, the app creator Steven Dziedzic wants his content to pass the "gospel test" as well as the "science test." Dziedzic, whose first start-up …
from Christianity Today Magazine https://ift.tt/2tCbi3c
via IFTTT